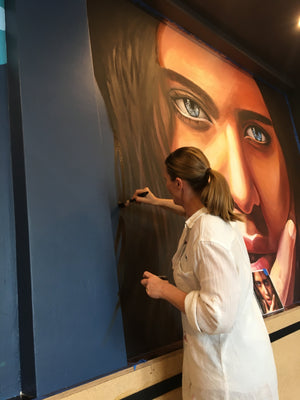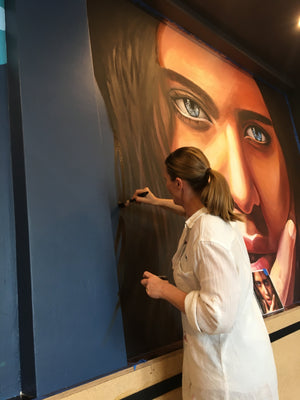 Bringing Art to the community
Beautifying Geelong and surrounds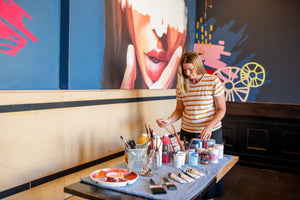 Create a multisensory experience in your restaurant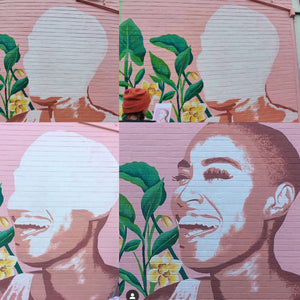 Tell a story. Celebrate. Create Awareness.
Art for the community
Our murals are 100% local content - servicing the local community of Geelong, Surf Coast and Bellarine region. We commission any size wall, prepare the wall and manage the relationship between the client and artist.
Contact us if you would like to see our portfolio of work or you would like a quote for any private or public site.
Mural Commissions are available to the Corporate or Private clients and we offer a simple three step process to finalising the scope of works and the final mural production.


Visit our Murals
Bakers Delight
Commissioned by Bells Fine Art studio in collaboration with Bakers Delight and artist Kirsten Walsh supporting Breast Cancer awareness.

This mural was painted during 2020 covid pandemic.
SHOP Mural Art
RONE
A Collaboration with internationally acclaimed mural artist RONE to deliver an incredible permanent mural at Provenance Wines' cellar door located in the heritage-listed Fyansford Paper Mills precinct. 
Mr Umami
Celebrating the flavours Mr Umami serve in their restaurantand the mural is an 'ode to the fifth taste' created by Kirsten Walsh.
Commission Us
We collaborate with corporate and private clients of all sizes and budgets - we will find the right artist to fit the wall space. Get in touch to talk about your project.